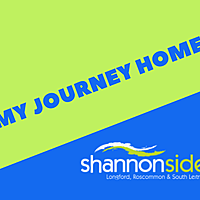 My Journey Home
My Journey Home with Vanda Brady is broadcast every Sunday night at 8pm.  It is a  celebration of cultural diversity in our region featuring stories and music of a wide range of people from different nationalities and backgrounds who have come to the Shannonside Northern Sound region to make it their home.
Latest episodes
Shannonside Newsletter
Sign up now to keep up to date with the latest news.